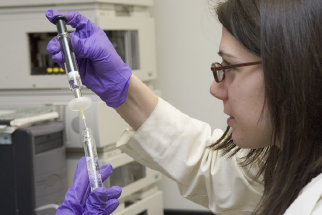 ---
Graduate Student Expectations – What I expect of my graduate students and what they can expect from me.
---
Dr. Brown's Research Group Web Site – For current research group members, only.  Contains laboratory protocols, equipment manuals, safety information, etc., related to my research group.
---
If you are interested in applying to our graduate program, you can find information on applying by clicking here.  Also, you can contact our Graduate Coordinator, Renee Keiderling (rmk419@lehigh.edu), if you have any questions on the application process.